INS Consulting is an expert managed service provider in the infrastructure, networking, and software space. We provide smart, reliable and expert solutions to Australian businesses.
The way that we work with you
We see our clients as partners and we believe that this produces win-win-win results – for you, for your customers and for us. INS Consulting will work with you to deliver the best possible infrastructure, networking and software solutions for your business.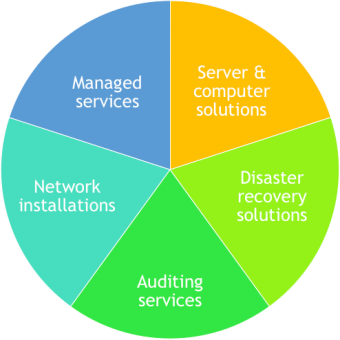 "INS provides prompt and attentive IT support for all our offices across Australia and New Zealand. They redesigned our IT systems which reduced our IT costs significantly. They have also really stepped up our security practises. I would gladly recommend them to anyone was looking to do the same"
"Partnership is an overused term but INS has helped APNA become more efficient and strategic when it comes to IT. We have less IT frustration, higher productivity and stronger systems because of Mark and the Team. We appreciate how responsive they are and how genuinely interested they continue to be in APNA and its success."
"Accessibility to INS Consulting is always fast – just send an email! From the onset, INS Consulting have been quick to respond and have made themselves immediately available to answer any queries and have eliminated disruptions within our business. With their effective and efficient service, knowledge, expertise and innovation, INS Consulting have re-configured our system which has increased efficiency and our business is now more coherent and communicative. Because of this, I highly recommend INS Consulting as a very reliable, honest, progressive and friendly service."
"We chose INS Consulting as we needed to streamline our systems, upgrade hardware and software and setup secure and reliable wireless. We were also planning to move premises and needed someone who could assist. INS fulfilled all these requirements and we would highly recommended them as they provide an excellent level of service, communication is clear and concise, and they are always available when required."
"INS Consulting and Collective Services have been working together for the past 5 years. They deliver prompt, reliable service and are easy to deal with. Our staff lacked integration and used a multitude of systems which INS Consulting have consolidated in Office 365, making it easier for us to operate together as a business. I would gladly recommended INS Consulting as your IT provider as they have a great business model and demonstrate good business sense, and I know they will go far in the future."
"Fire Technology have always found INS Consulting to be very considerate, attentive and very professional. They listen intently and offer solutions totally relevant to our business needs. INS' actions are always transparent with reports and documents available at all times. They detect and identify problems that may arise prior to any disruption, due to their constant monitoring services. Recently, they detected problems with our server and I was persuaded to upgrade. I reluctantly agreed but this has proven most beneficial in smoother and quicker operations. They have now successfully migrated our technology system to their new cloud-based infrastructure giving us total peace-of-mind. If anyone mentions that they are having IT problems, we will always pass on their details, knowing that they will provide an excellent service. INS Consulting is a trusted technology partner."
"Our relationship with INS Consulting has been a very positive experience and always informative. From our initial meeting, INS Consulting have been most interested in sorting out situations relevant to our specific business, thorough in their working approach and very proficient. They were able to fix a few problems that prior IT services could not solve. We are very impressed with INS Consulting's competence. INS Consulting has improved our computer systems and has saved time in backups with less interruptions and downtime because our systems are now running more efficiently. Ideal Distributors would have no hesitation in referring them to anyone because of their exceptional technical capabilities, their fast, efficient and friendly service."
"Long Island Homes appreciate the manner in which INS Consulting manage our IT concerns at all times. Responsiveness is quick and prompt, their problem-solving skills provide excellent service and eliminate downtime. Solid communicative skills are utilised in a friendly and effective way across all staff which enables our company to continue operating in an effective and efficient manner. INS Consulting is a competent, dependable and trustworthy IT solutions company that I would certainly recommend to others without hesitation."
"We are a family-owned and operated business that relies on companies like INS Consulting to make sure we have the right technology, direction and give us the performance we need. INS' constant monitoring and service is excellent. They always listen to our issues and work with us to devise realistic and positive solutions. They are honest, transparent and very friendly and are always there when we require their expertise. What really makes the difference for us is that INS Consulting's understanding of our business and their commitment towards us as their client. We can rely on INS to deliver the right solution for MAC. Their honest advice and feedback is truly important and they go out of their way to provide the best service and advice possible. We have no hesitation in recommending INS Consulting as a reliable, innovative and trust-worthy IT company."
"We love INS Consulting's professionalism. They are prompt, reliable, friendly and happy to offer immediate assistance whenever we call. They are a very honest and transparent professional business. INS Consulting always provide us with accurate and up-to-date information and advice in technology and periodically suggest IT ideas that will specifically enhance our business. INS Consulting have improved our website and overall co-ordination within our business, through their constant care, dedicated monitoring and continually energetic work ethic. We are always happy to recommend INS Consulting to others knowing that they will provide an excellent service."
"INS Consulting was highly recommended to us by an industry colleague, and we have found them to maintain clear and concise communication (but not too technical), deliver great customer service, to quickly respond to emails/phone calls and that no problem is ever too great. Because we used INS Consulting, now our internet speed has been greatly improved – reducing a daily stress about internet usage. They have increased our overall efficiency and upgraded all our servers and computers to ensure we are better protected. They have also implemented better security and system controls and created uniformity throughout."
Contact us to discuss your IT requirements